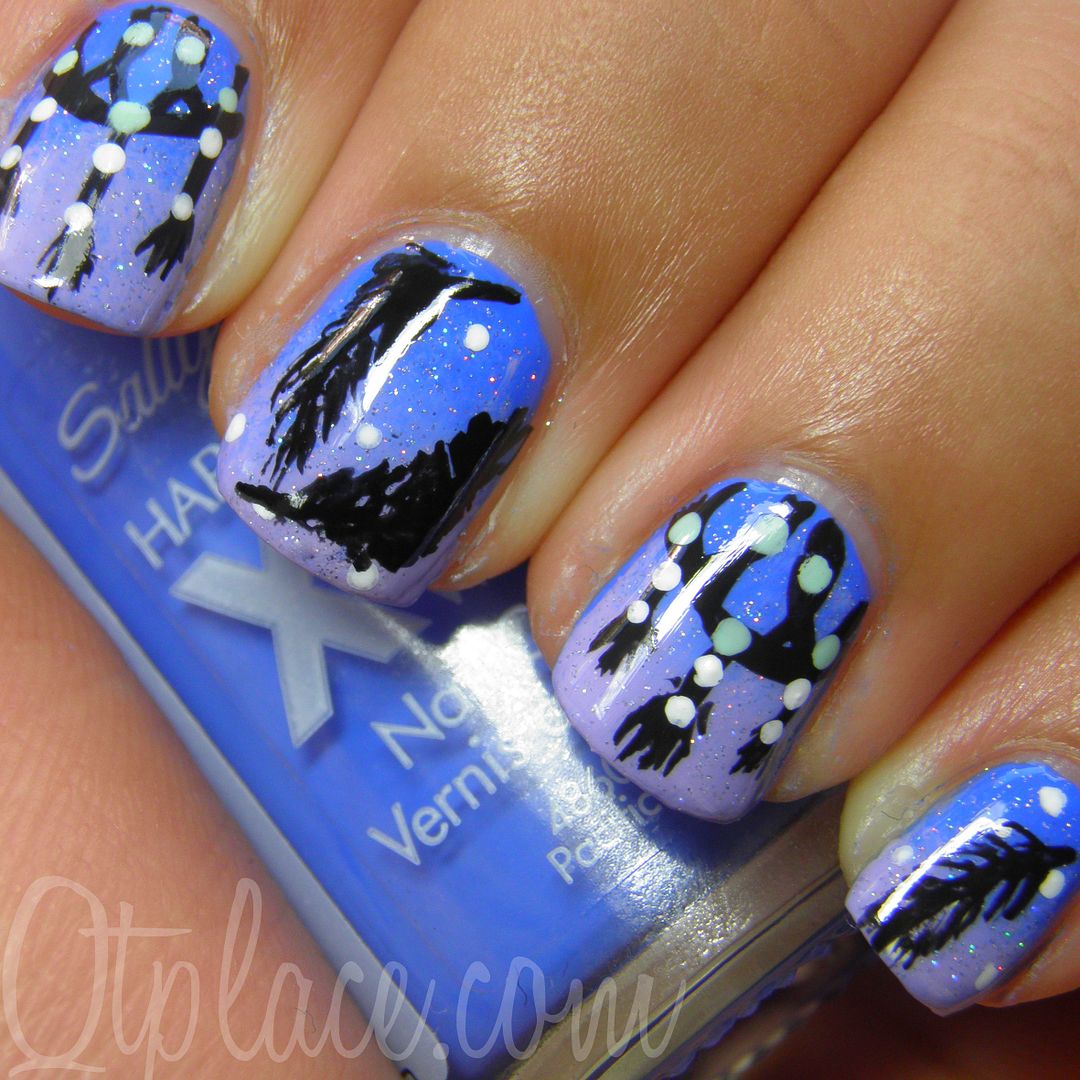 I love making these kind of nail art tutorials! I decided to add an night looking gradient to the design with tiny sparkles!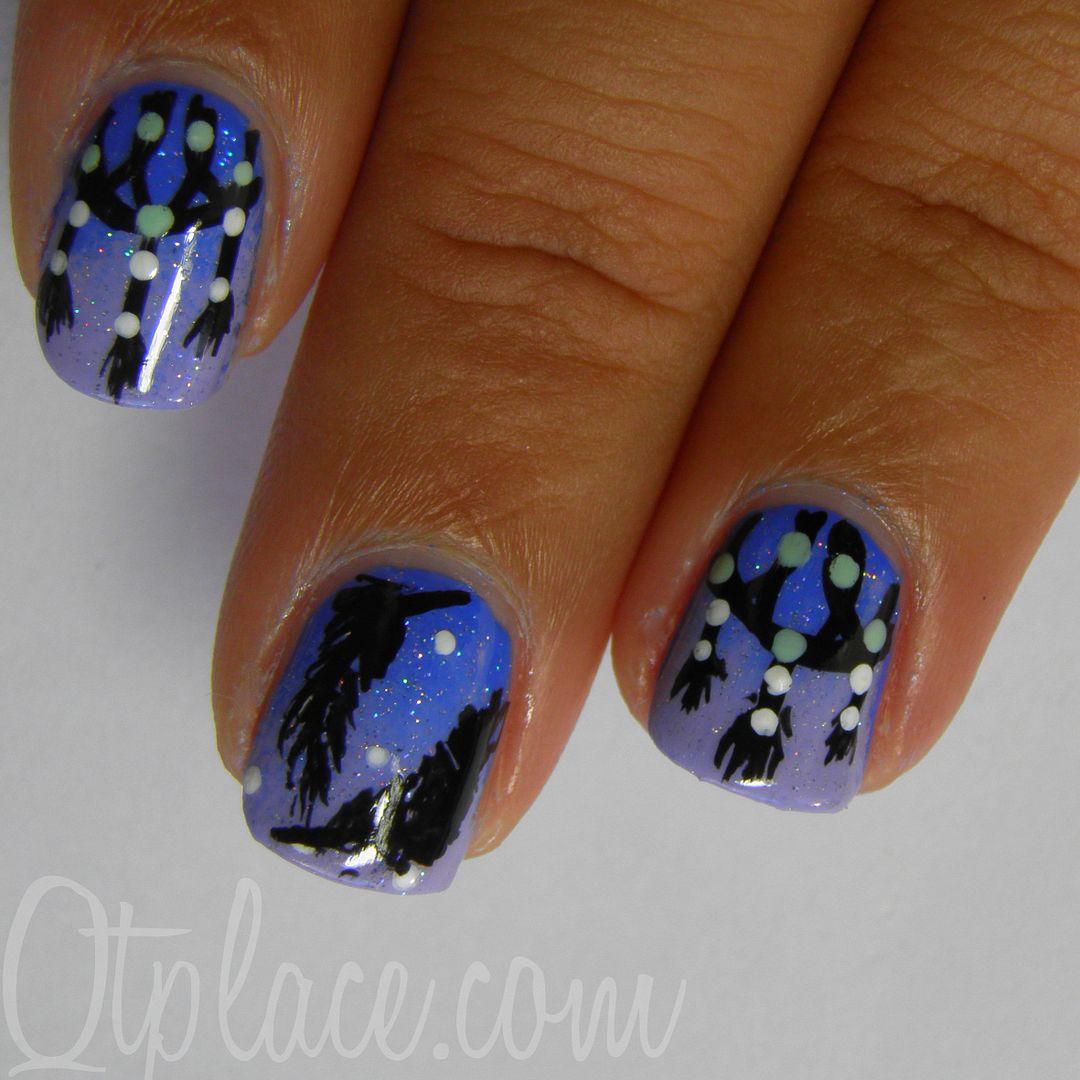 You can get Sally Hansen and China Glaze nail polish at Beautyjoint. Use coupon code: CREATIVENA for 5% discount!!!
Products used:
China glaze- fairy dust
Sally Hansen- Lacey Lilac
Sally Hansen- Pacific blue
Sally Hansen- Mint Sorbet
INM fast drying top coat (BEST TOP COAT EVER)
Herome nail harderner base coat
Orly black and white striper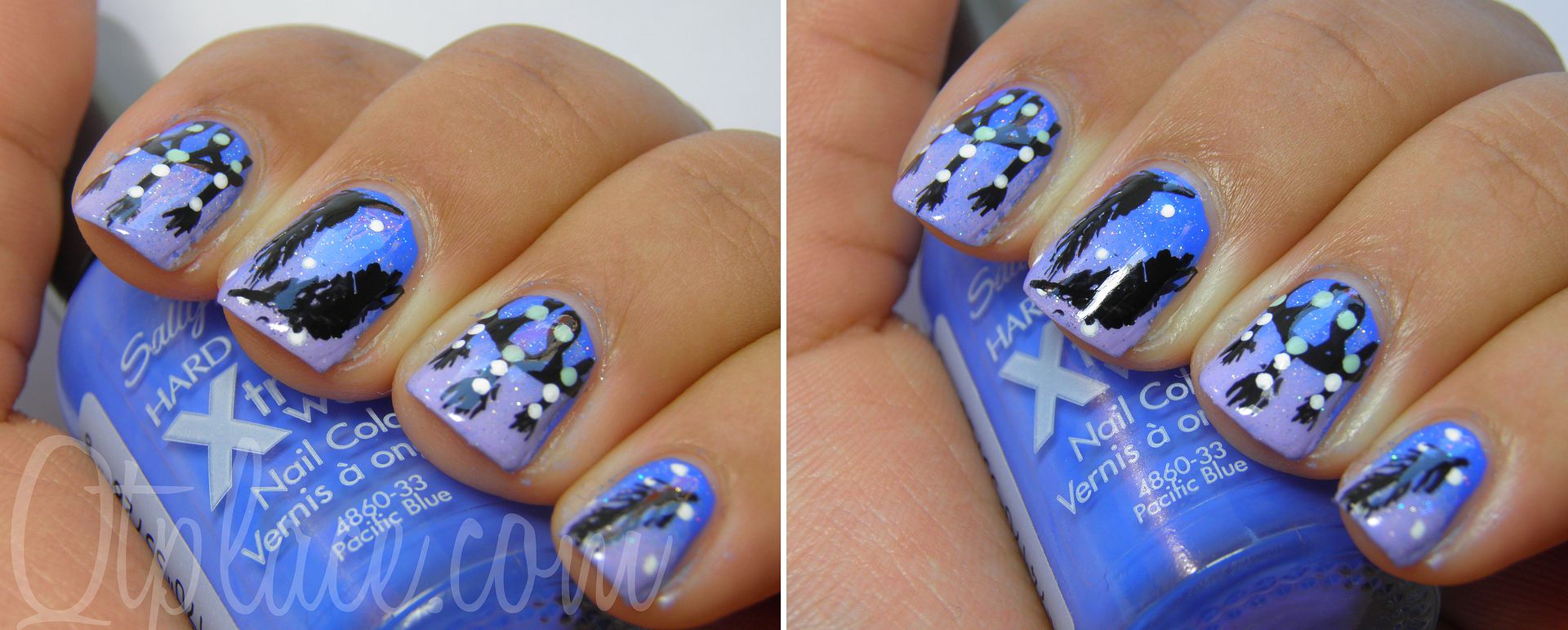 What do you think of these nails?