Los Angeles (December 2007) — A sweet garden of delights awaits you in ORLY's new Sugar Coated Color Collection. Creamy lilacs, sugary pinks and icy whites combine for a color palette that will make your clients feel as sweet as candy.
Orly Bon Bon is from the " Sugar coated" collection. I ordered this nail polish because its not to sheer and not that pigmented. I found it very beautiful on some pictures. I decided to finish with 3 coats. This looks so different than just a regular cream color.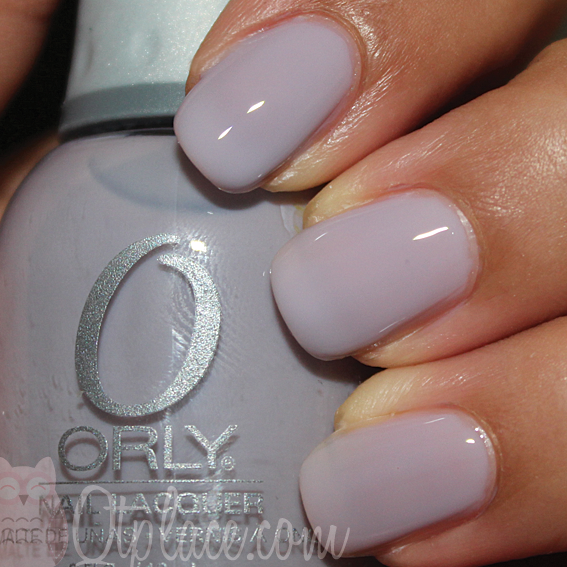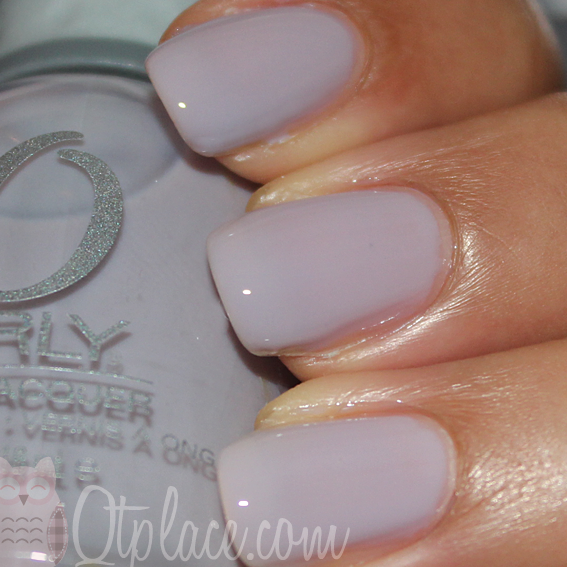 I really like the effect of this nail polish. I dont find it annoying to use 3 coats. Its important to let each coat dry for about 15 min.
What do you think of orly bon bon? 🙂