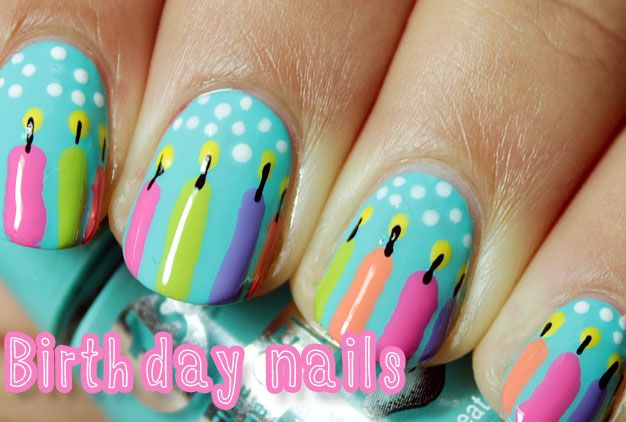 It's my birthday tomorrow!! (11th of december) and I decided to create a new Birthday nail art design. I made a Birthday flag nail art design in 2012 and I decided to create colorful candles for this year.
I like using these kind of colors and Bourjois is the perfect brand for it! You can choose any color you would like to use but I wanted to make it very colorful with bright colors. You can even use one color for the candles or create a striped pattern inside the candles.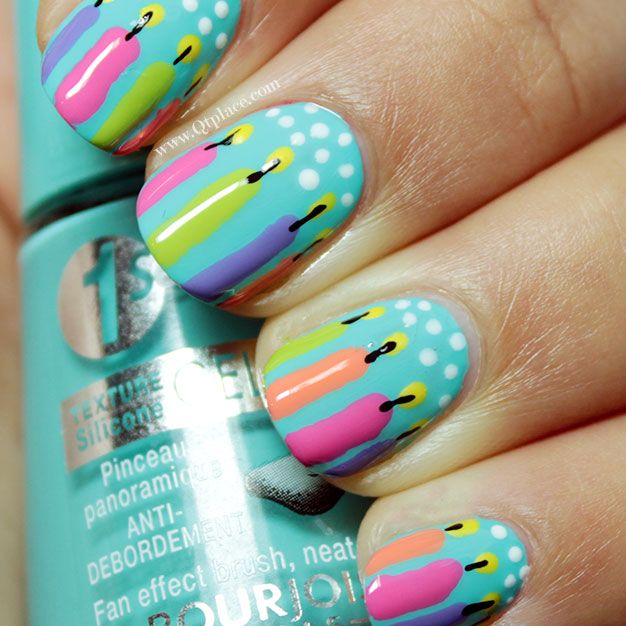 Products used:
Bourjois – Blue no blues
Bourjois – Lavande
Bourjois – Sunny sunday
Bourjois – Rose cupcake
Bourjois – Meli Melon
Sally Hansen – Green with Envy
Sally Hansen – white out
Sally Hansen bamboo base coat
Sally Hansen diamond flash top coat
When is it your birthday?