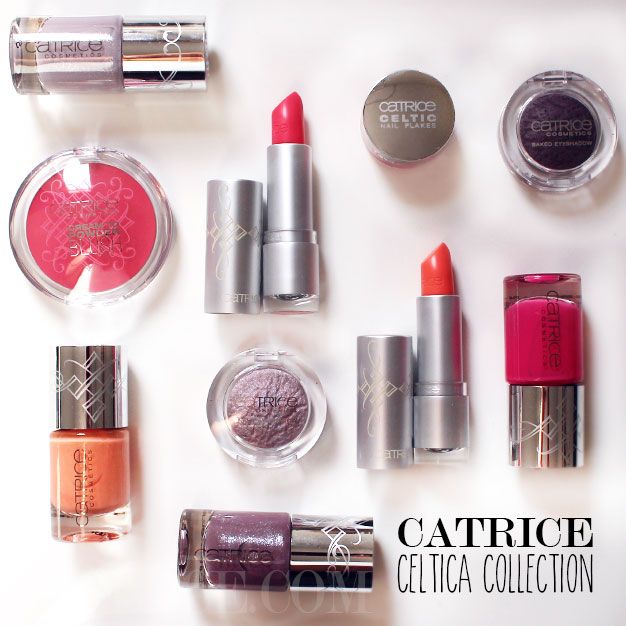 Catrice newest limited edition. Mystic. Magical. Celtica. Flowing silks, finest lace and layer over layer of fine tulle are conquering the catwalks this season.Celtic-inspired and thus bound to nature and surrounded by a touch of mystery. A limited edition available in january and february 2014. 
A beautiful new limited edition collection with orange, pink and purple tints. Perfect for upcoming Spring. I got the chance to review some of the products. The whole collection contains; 4 eyeshadow colors, 2 blushes, 4 nail polishes, 3 sheer lipsticks, nail flakes and a highlighter. 
Sheer lip colors in the colors; Pinkadoxa and Love, Peach & Harmony. Sheer lipcticks with a gel texture and a shiny finish. The colors looks so cute and spring looking. The whole collection contains 3 lipsticks. The 3rd lipstick that I won't be reviewing is a more nude color. The lipsticks contains 0.11oz. and costs 3.99 EURO each.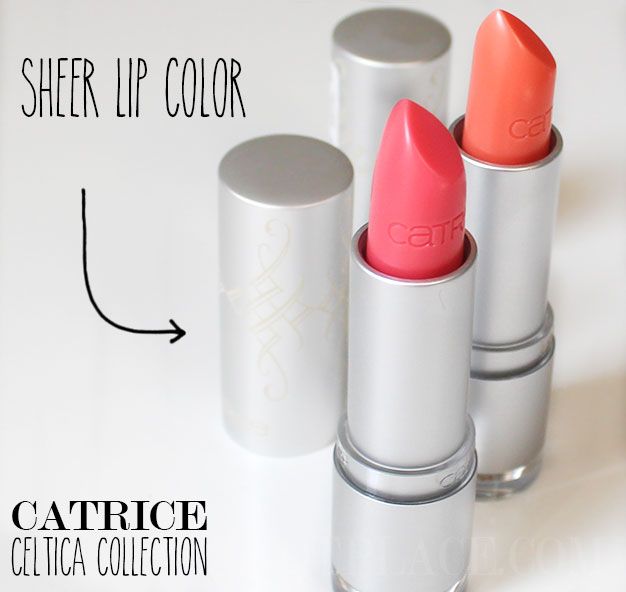 I was kind of upset. I wasn't able to see any color. It just looks like a lip balm with a sweet scent. The scent reminds me a bit of vanilla. It wasn't necessary to swatch both color because they are exactly the same. The packaging is cute but I already have enough lip balms.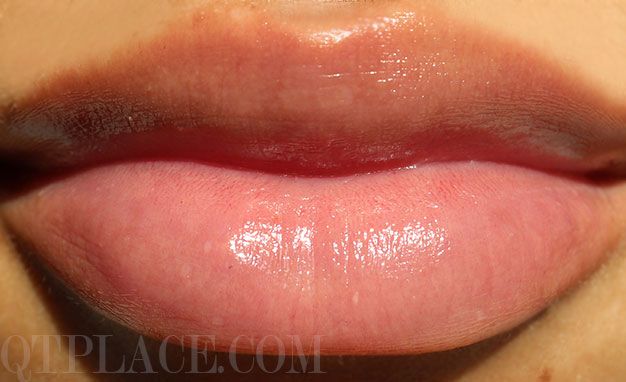 2 baked eyeshadows in the colors; LOVEnder and Paralilac. Both colors have a purple to lilac pigment color and has a rustic structure. These baked eyeshadows are great for applying dry and wet on the eyelids. The eyeshadows contains 0.05oz. and costs 3.89 EURO each.
A cream to powder blush in the color Pinkadoxa. A creamy blush that almost feels kind of powdery. These kind of creamy blushes are great for a natural look and it also stays longer on the cheeks because it stains better than a powder blush. The blush contains 0.14oz. and costs 3.99 EURO.

LOVEnder and Paralilac is very pigmented and it feels so buttery when applying it. I like the colors and the shimmery glitter effect. The glitters are not to chunky which fits perfect with the new Celtica collection. The blush felt good but I thought that Pinkadoxa was going to be a bit darker. The cream texture is fine. 
Now to my favorite part, the nail polishes and nail flakes. When I saw these beautiful nail polish colors I knew that I needed to try it immediately. I wasn't sure about the nail flakes but they look kind of cute. They're on the chunky side but not too big which is better to use for nail art. The nail polishes contains 10ml and the nail flakes 0.19oz. Both products costs 2.99 EURO each.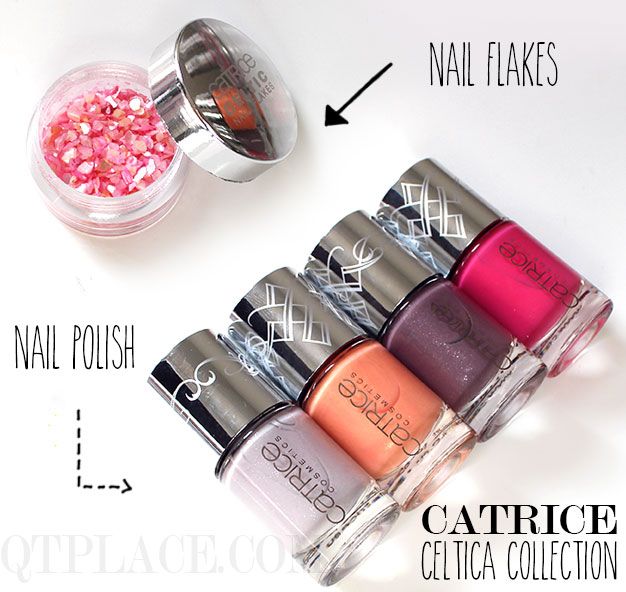 Peach, Love & Harmony is a beautiful peach coral nail polish color with amazing gold and yellow glitters. I love these kind of nail polishes with glitters because the color would look so beautiful in the sun. This is a nail polish color I would love to wear for upcoming spring and summer. I used 2 coats.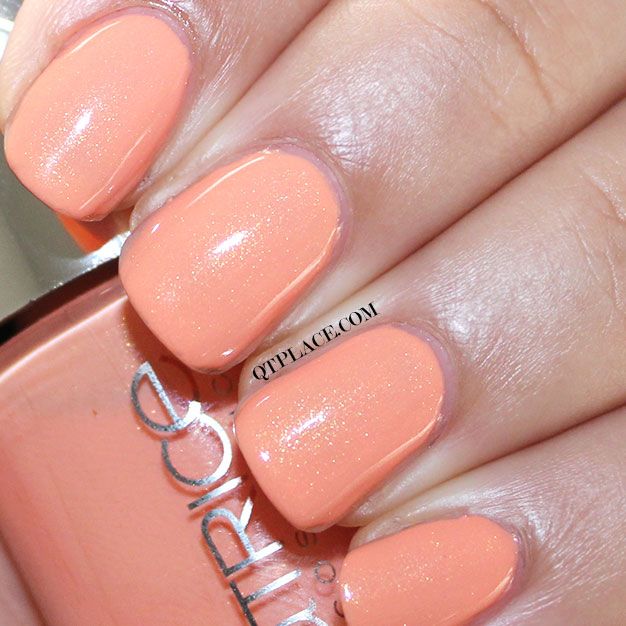 Paralilac is a dark lilac/purple nail polish color with glitter as well. This time with silver, purple and light blue glitters. These shimmers are a little bit more harsh but I love this effect too. I used 2 coats.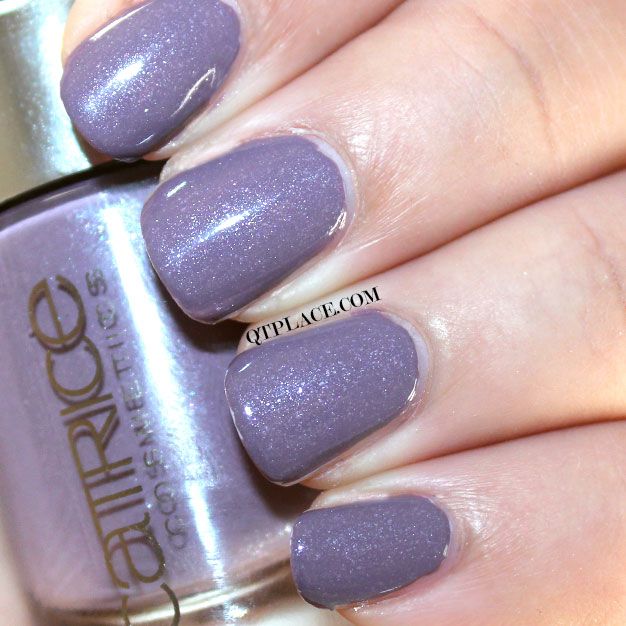 LOVEnder is a lighter version of Paralilac. This color is my favorite from the collection. A beautiful light lilac nail polish color with a tiny amount of lilac and silver glitters. This color is so beautiful and would be great for spring, summer but also for these cold winter days. I used 2 coats.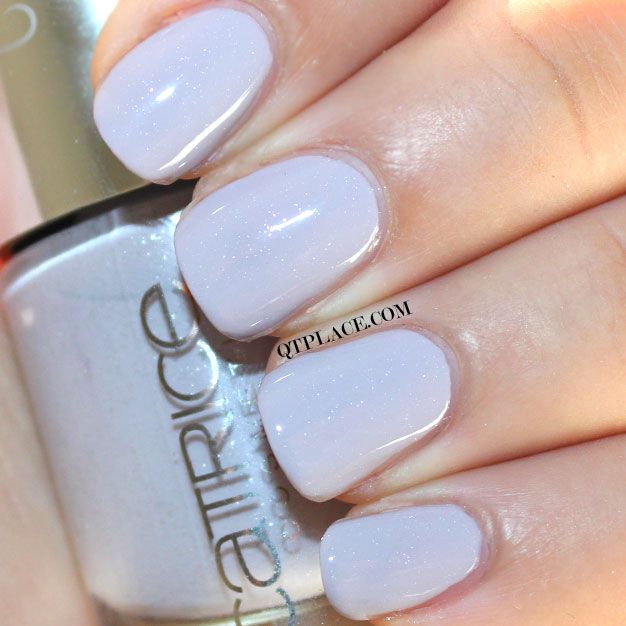 Pinkadoxa is the only color with not glitters or shimmers. A bright pink nail polish color which looks good with 2 coats. I decided to use the flakes on one nail and I really like the effect. I think the flakes are still a little bit too big and it would've looked even better if they were more crushed.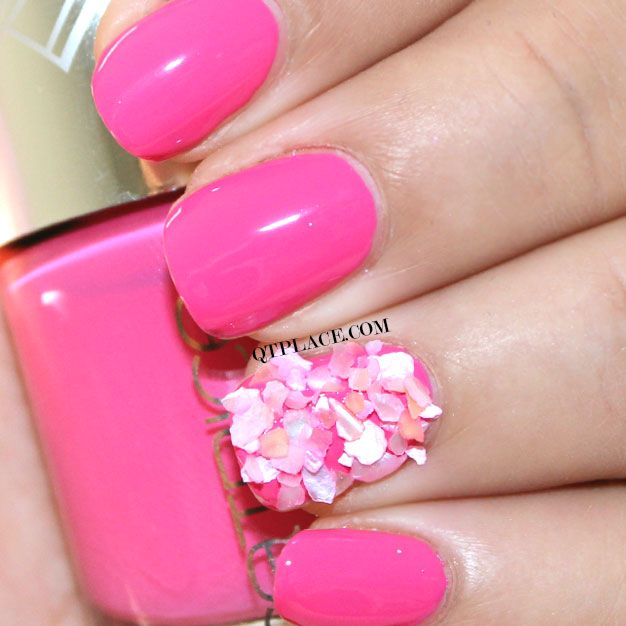 Conclusion
I like the eyeshadow colors and nail polish colors a lot. The lipstick just disappointed me and I find that those kind of products are not needed at all. I think people would've preferred if the lipsticks actually had more pigment instead of no color and a little bit of shine. Everybody has a lip balm. The cream blush is good and the nail flakes are super cute!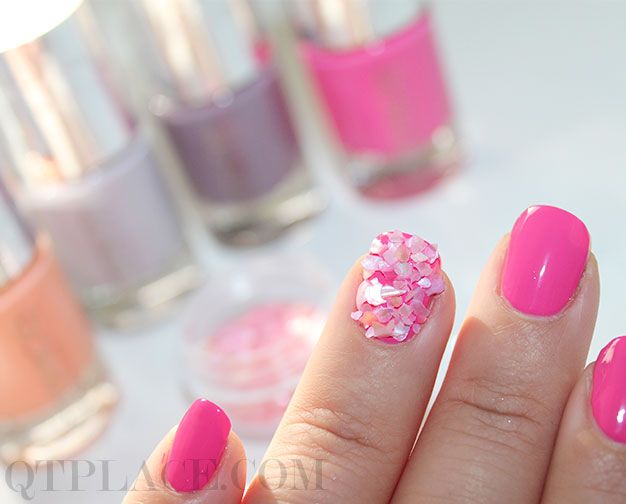 The collection is still available at Kruidvat but be quick! This is going to be the last week before the collection ends.
 Disclaimer: This blog post review contains products that has been sent to me.