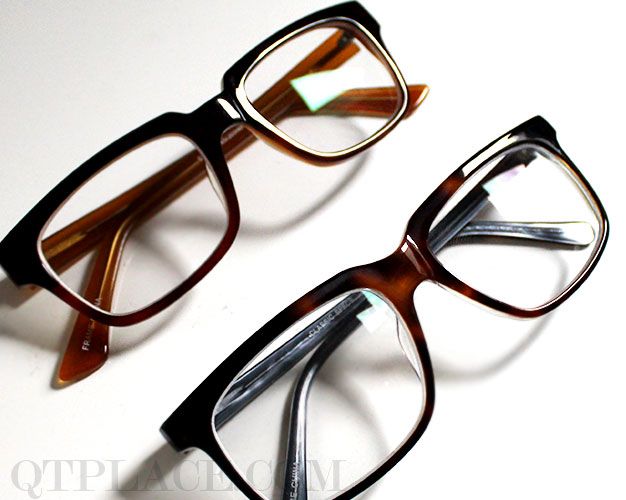 When I received an e-mail from Classic specs I got the chance to review 2 glasses from their website. I wasn't sure about it because I didn't know if that was going to be interesting for a lot of people. I have glasses myself and decided to do it because glasses are important if you actually need them!
Classic specs is a company based in Brooklyn and has a lot of different glasses. You can think of different shapes, colors, glasses for men, women and even sunglasses. There is a great variation and all glasses will fit anyone.
---

Our frames are made in some of the best factories in the world. All our frames are handmade using premium Italian acetate and reinforced hinges. Each and every frame is polished for over two weeks and inspected individually. We use an optical lab in New York that services many premium optical boutiques and ophthalmologists. All our lenses are made from polycarbonate (a material thinner and lighter than plastic that is also shatter resistant). All lenses are coated twice with an anti-reflective coating and include an anti-scratch finish. 

---
I decided to get 2 glasses with a brown frame. I got the Neptune and Joiner versions and both a brown. Joiner has a gradient effect from dark brown to light brown and Neptune has a stain effect with dark brown and light brown as well.
Neptune
Neptune has a big frame but isn't heavy at all. This is a good thing because my glasses will glide on my nose very quickly when it's on the heavy side. My regular glasses has a smaller frame and is black. I needed to get use to this frame.
Joiner
Joiner is a little bit smaller than Neptune but also on the big side. This frame is also a bit thicker and has an gradient effect. I think Joiner makes me look a bit more harsh because of the thicker frame.
So let's talk about the glasses itself and the sharpness. The sharpness is good. I feel kind of sad that I've chosen the wrong numbers of the glasses itself. These glass numbers are a bit to high for me so I won't be able to keep on wearing it at this time. The best I can do is replace the glasses. This was a mistake I made myself which is kind of stupid. Further more, I have nothing bad to say about Classic specs. The frames are beautiful! Another good thing is that they're not very expensive!
Some things you should know!
– Only $89 gets you stylish frames, prescription lenses with anti-reflective coating, and free shipping
– Try on up to 6 pairs at home for free
– If you don't like the ones you buy, they have free returns with free shipping
– Classic Specs has glasses and sunglasses (prescription or no prescription)
– Classic Specs donates 6% of every sale to charity
– Awesome customer service
– Use the coupon code YOUTUBEQTPLACE on the last checkout page to get $10 off their order!
You'll be able to buy these glasses at Classic specs and they cost $89.00 each!
* Disclaimer: This blog post review contains products that has been send to me.
Leave a comment
comments