Tag Archives:
spring
All these beautiful spring colors! A lot of nail polish brands are coming with beautiful pastel spring and summer colors for 2013. Pastel and Neon were very hot in 2012. I haven't seen any neon yet but definitely pastel! I love pastel colors and like to wear them at all times.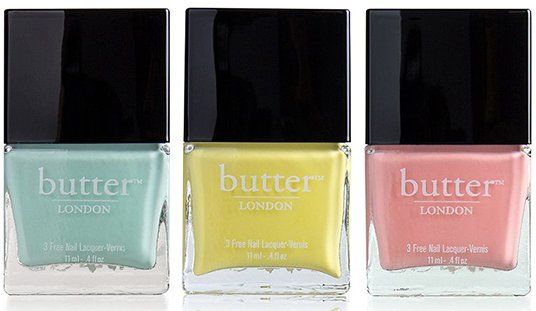 Fiver, Jasper, Kerfuffle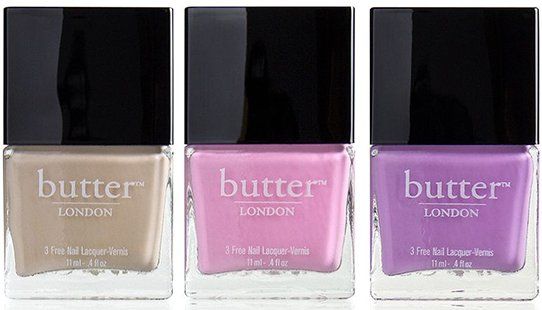 Cuppa, Fruit machine, Molly coddled
I like all the colors! Definitely Cuppa and Fiver! I'm very curious and I hope that the yellow nail polish(Kerfuffle) is good within 2 coats. Butter London costs $15.00 each. Go to the Butter London website for more info.
Would you like to wear pastel on your nails?
Deborah Lippmann is coming with a beautiful spring 2013 collection. I know that DL is a very good brand and would love to review these polishes. I've heard some good things about the new collection.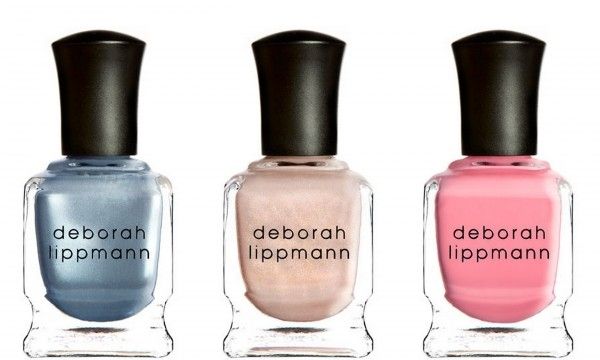 Moon Rendezvous, Careless Whisper, Groove Is In The Heart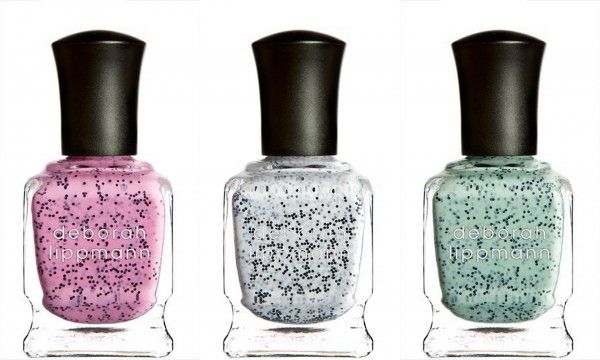 I'm Not Edible, Polka Dots and Moon Beams, Rockin' Robin
Million Dollar Mermaid, Do The Mermaid, Mermaid's Kiss, Mermaid's Eyes
Looks good to me! I'm very curious and would love to use all glitter polishes! They look so cute!! You will be able to buy Moon Rendezvous, Careless Whisper and Groove Is In The Heart already in the DL stores!
What do you think of this new collection?
Spring is coming and China Glaze is blossoming with vibrant colors with its new collection, Avant Garden. The delectable palette flows between soft hues and vibrant pops of color, offering an unconventional bouquet of cheerful and vivid shades. Take a stroll down the China Glaze path, passing a babbling brook of light and bright blues, take in the view of the mossy green meadow and stop to enjoy the flowers of soft pink and white.  Let the Avant Garden take you away to a playful, romantic field of color and innovation this Spring.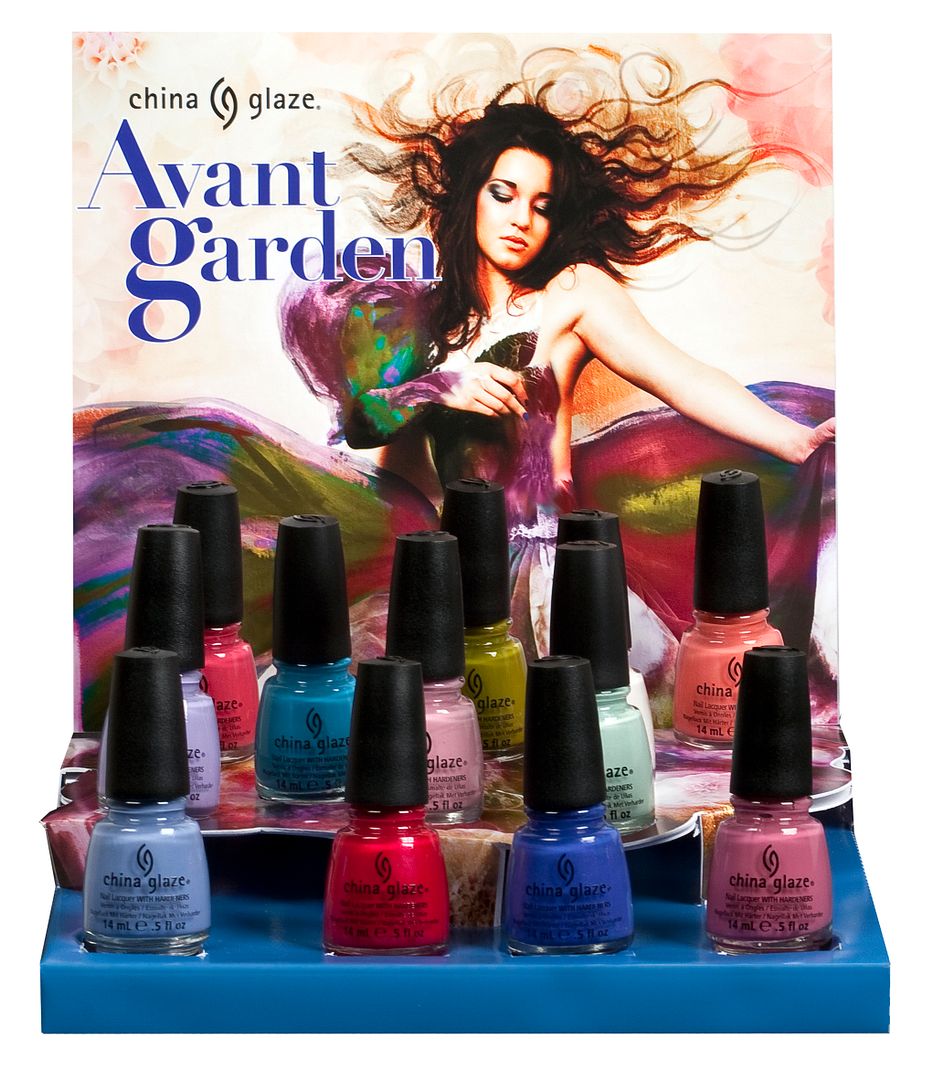 Budding Romance: moss green
Sunday Funday: bright blue
Fancy Pants: indigo with pink and purple shimmer
Snap My Dragon: bright red with pink shimmer
Passion for Petals: bright salmon-pink
Mimosas Before Manis: coral with a light wash of shimmer
Life is Rosy: blushed mauve
Pink-ie Promise: iridescent baby pink
Tart-y for the Party: light lavender creme
Fade Into Hue: periwinkle creme
Keep Calm, Paint On: sea foam green
Dandy Lyin' Around: shimmery vanilla icing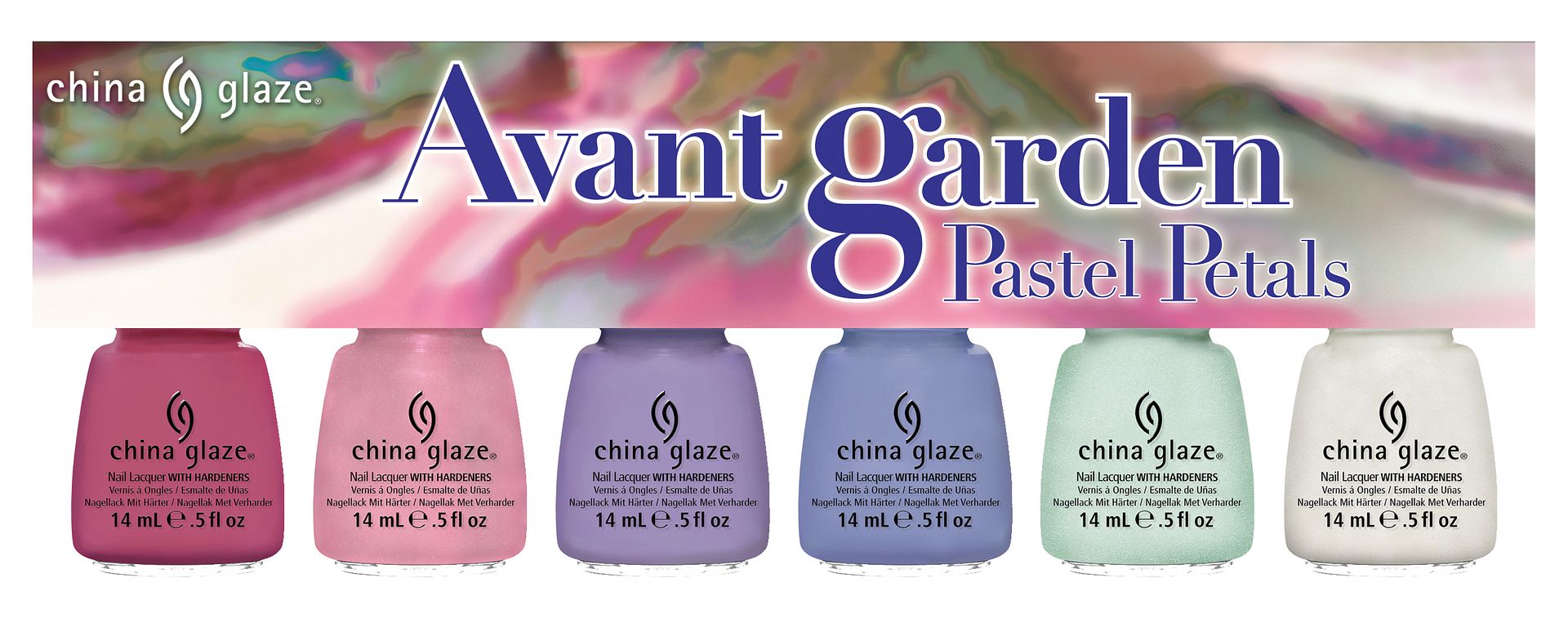 I find all the nail polishes beautiful and would love to try them all!
China Glaze nail lacquers are available through salons and professional beauty supply stores internationalwide. There are also a lot of online shops. For more information, please visit www.chinaglaze.com. Avant Garden will be available March 2013. Individual shades retail for $7; 6-piece collections retail for $42.
What did you think of this collection?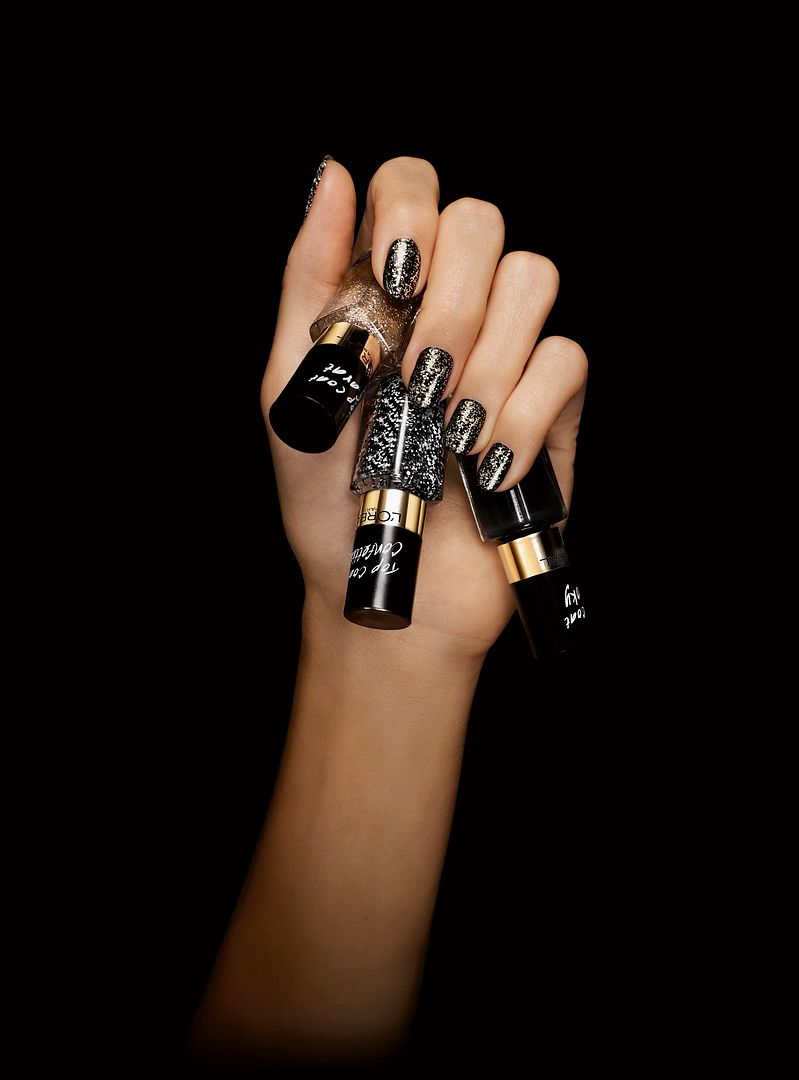 L'Oréal Paris is coming with some new top coats! I'm very excited because they look pretty good to me! I like using glitter nail polishes and would like to try these aswel.
I'm most excited about the gold glitters. I hope that the glitters are small and not big and chunky like the nail polish on the right. I'm also curious what the black nail polish would do. It will give your nails an special effect. I just hope that the black nail polish isn't going to be another crackle nail polish.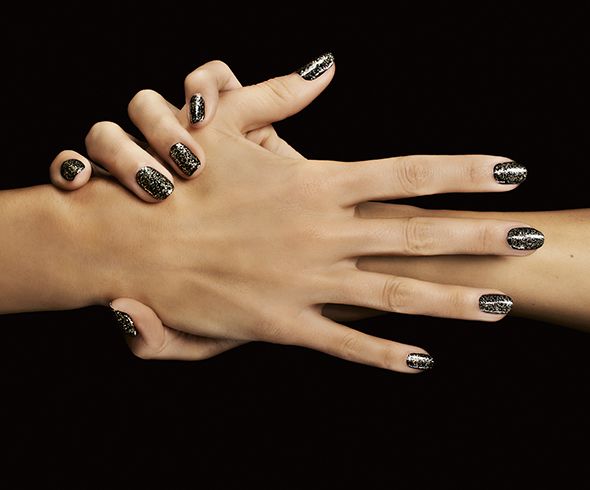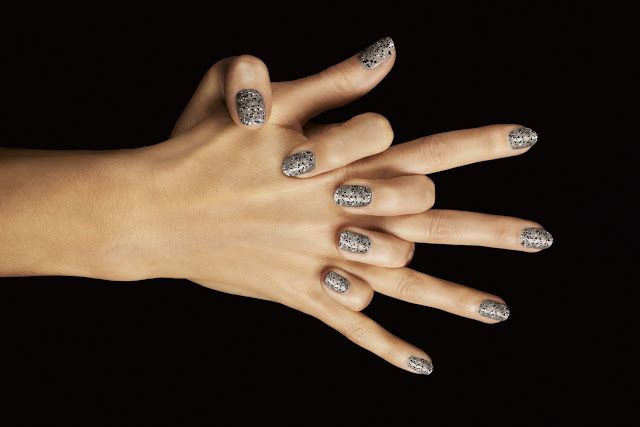 You will be able to buy these polishes in February 2013. Keep an good eye on it, because L'Oréal Paris is coming with new nail polish colors and stickers aswel!
What did you think of these top coats?
MAC new spring collection looks beautiful! MAC always comes with beautiful new colors, patterns etc. I was excited when I received an email with the collection. It looks so beautiful and definitely would like to try this collection.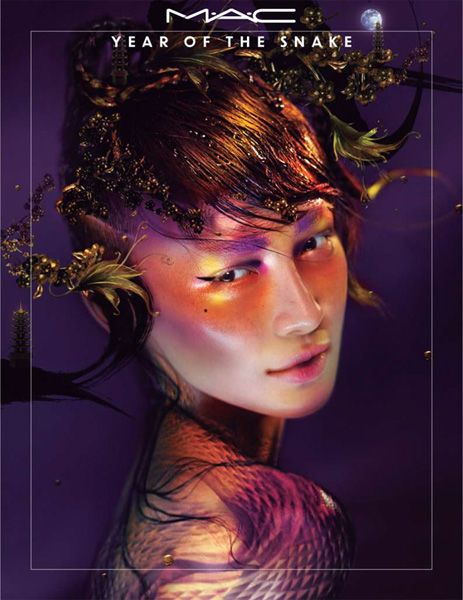 The snake inspired collection is characterized by a palette of vibrant colors and shimmering finishes. Powder gives the skin a beautiful glow, creates striking contrasts and the pigmented eyeshadow gives it a more intense effect. Zoom lash gives it a view extra dimension and the powerpoint eye pencil defines a razor-sharp line. Lipsticks tremble of the exclusive packaging with a gleam in gorgeous snake design.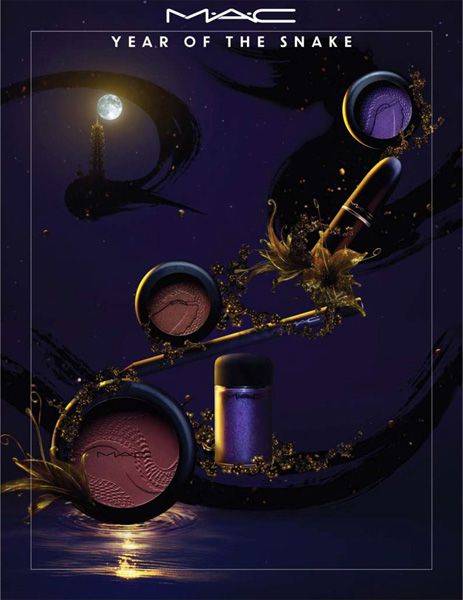 LARGE EYE SHADOW: 21 EURO each.
Once Upon a Time… Metallic vanilla (veluxe pearl)
Aztec Brick Frosted true copper (veluxe pearl)
Altered State Deep frosted blue purple (veluxe pearl)
Carbon Intense black (matte)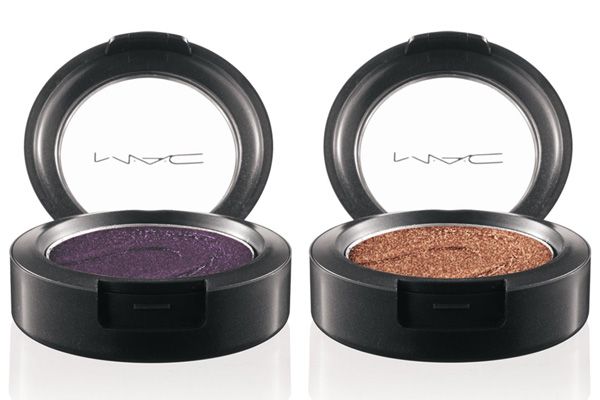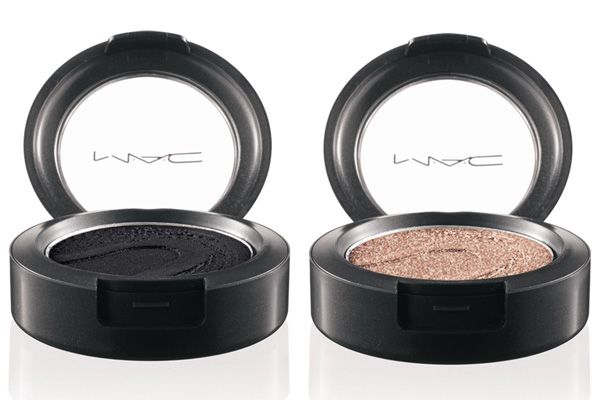 PIGMENT: 21.50 EURO each.
Brash & Bold Bright magenta
Push the Edge Deep bright purple with pearl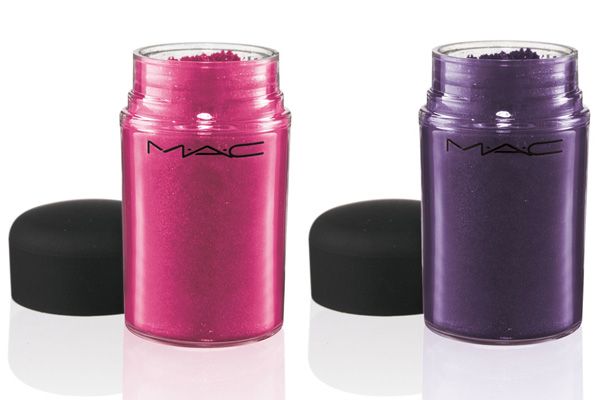 LIPSTICK: 18.50 EURO each.
Freckletone Neutral peach (lustre)
Plumful Blossoming rose-plum (lustre)
Cockney Sheer yellow red with multidimensional pearl (lustre)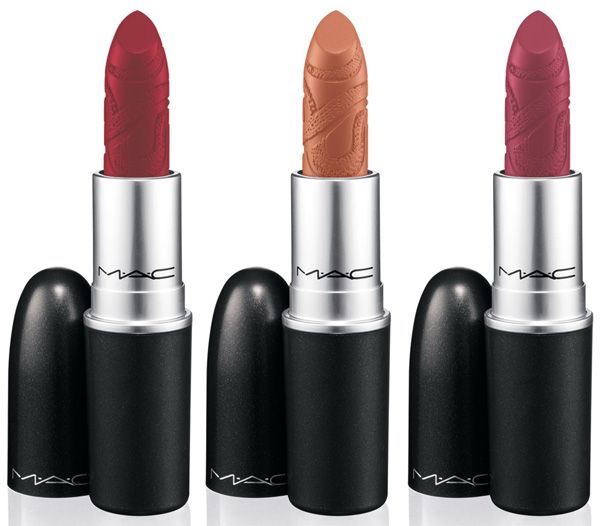 BEAUTY POWDER: 24.00 EURO.
Shell Pearl Pale peach with gold pearl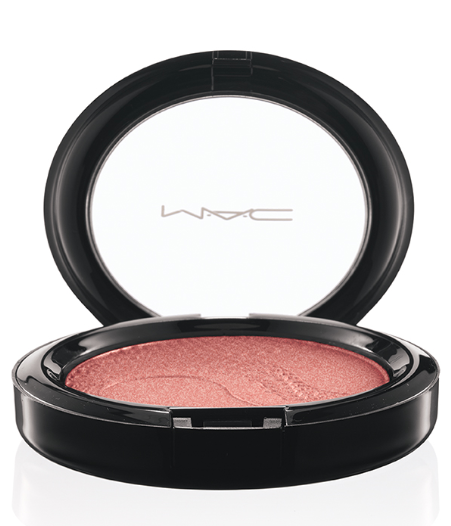 POWERPOINT EYE PENCIL: 15.50 EURO.
Engraved Rich black
ZOOM LASH: 17.00 EURO.
Zoomblack Rich black
I'm very excited! This collections looks good to me! You will be able to buy this collection on the 26th of January 2013. For more info, visit the MAC cosmetics website.
I love the way Dior make-up looks. It looks so chique and very feminine. I never got the chance to try Dior. But Dior is definitely on my wishlist this 2013.
Chérie bow is a new version of the Fontanges bow. The Bow is named after Louis the 14th.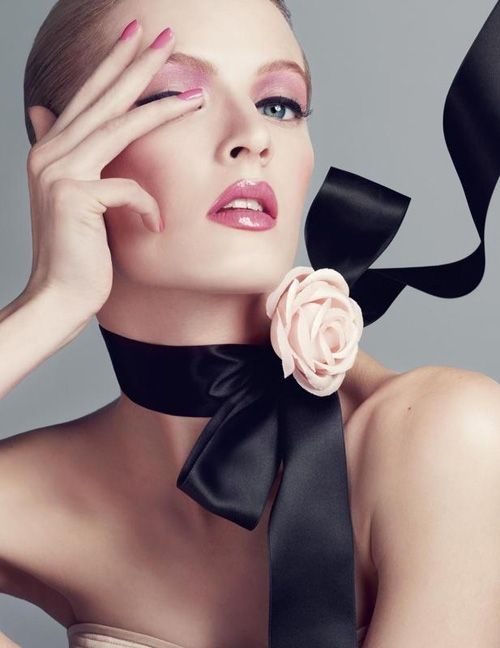 Chérie Bow 80.50 EURO each.
3 eyeshadows, black eyeliner and lip gloss
In the colors: Rose Perle 002 and Rose Poudré 001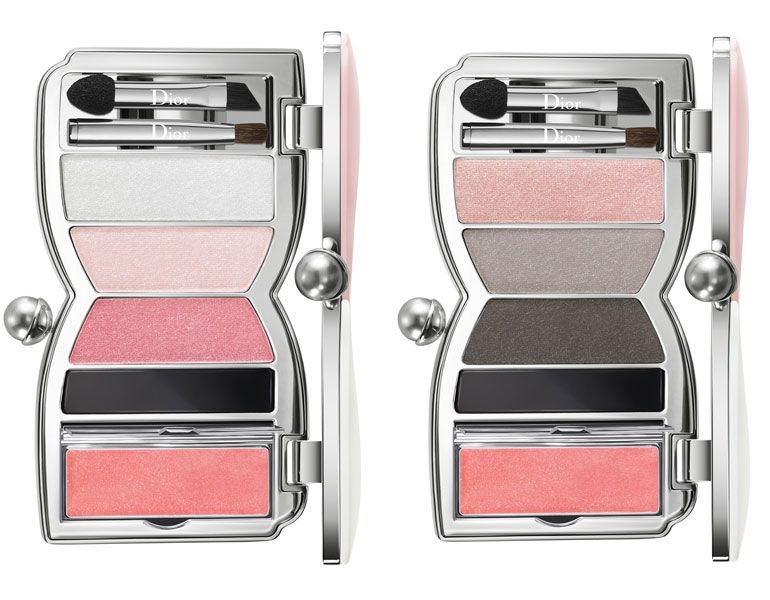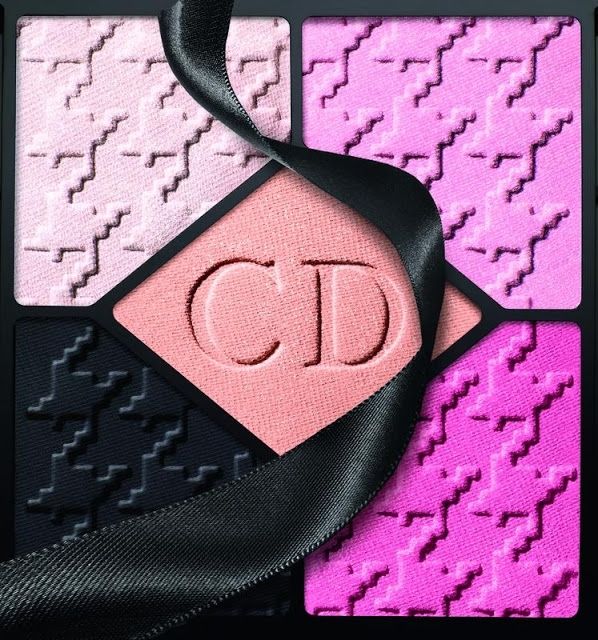 5 couleurs  57,50 EURO each.
5 eyeshadow colors
in the colors: 854 Rose Charmeuse and 724 Rose Ballerine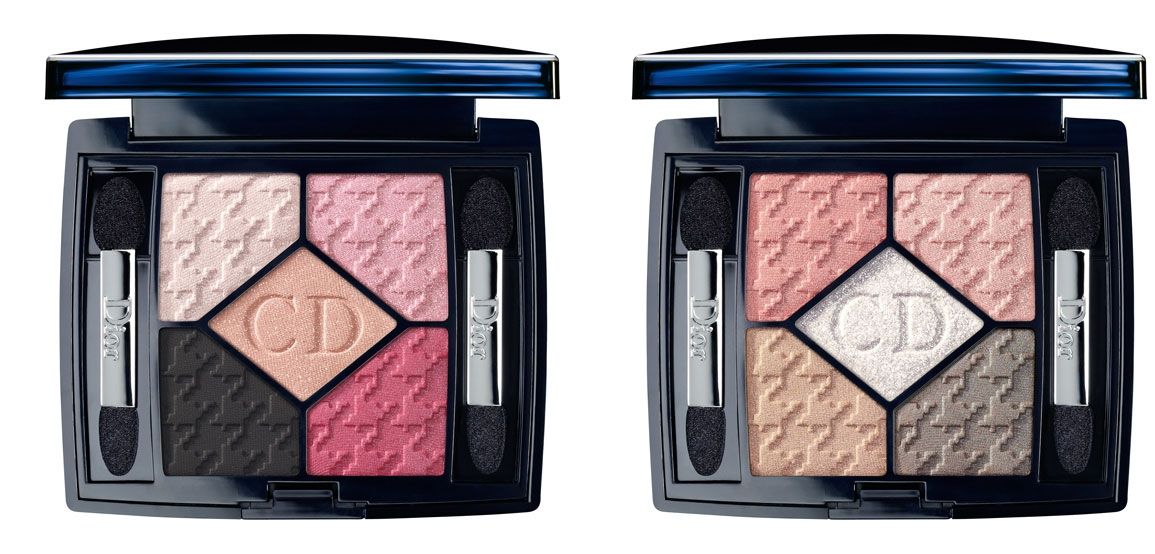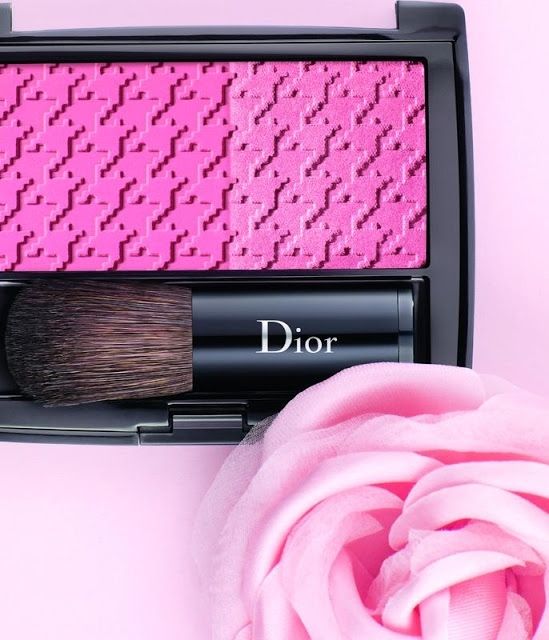 Diorblush EUR 43,50
2 blushes
In the colors: 729 Rose Bonheur and 659 Corail Tendre
3 couleurs 731 Smoky Rose 46.50 EURO each.
3 eyeshadow colors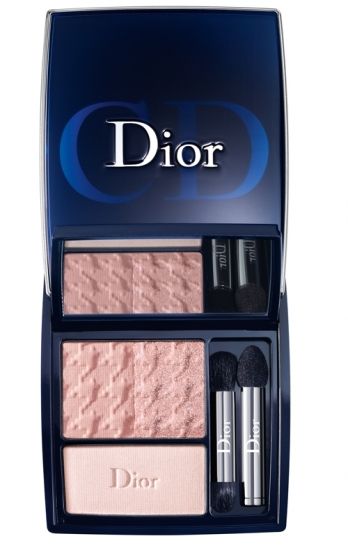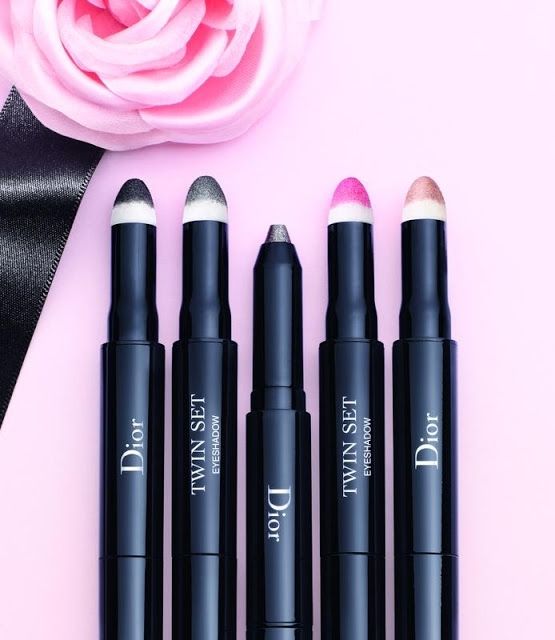 Twin Set 33.00 EURO each.
Eyeshadow pencil and melter in one. (smudge sponge)
In the colors: 060 Gris soupir, 090 Noir résille, Beige ruban and Rose cache-coeur
Dior Addict lipstick 28.50 EURO each.
4 lip stick colors
In the colors: 437 Charmante, 457 Candide, 467 Bow and 687 Espiègle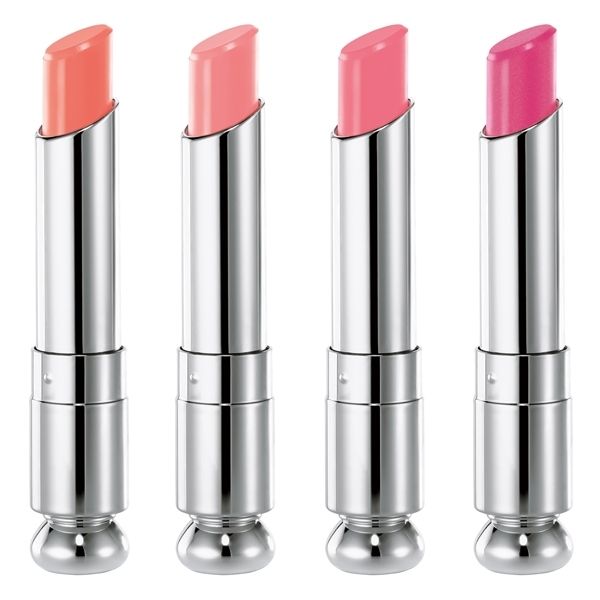 Dior Vernis 23.50 EURO each.
3 nail varnishes
In the colors: 155 Tutu, 306 Gris trianon and 355 Rosy bow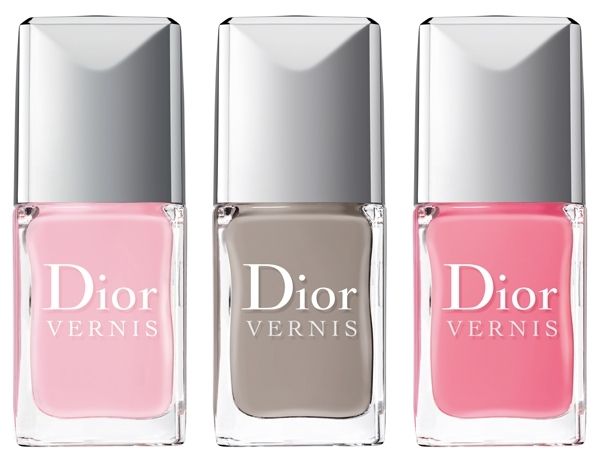 Dior Addict Lip glow 31.50 EURO and Nail Glow 24.00 EURO
Lip and nail glow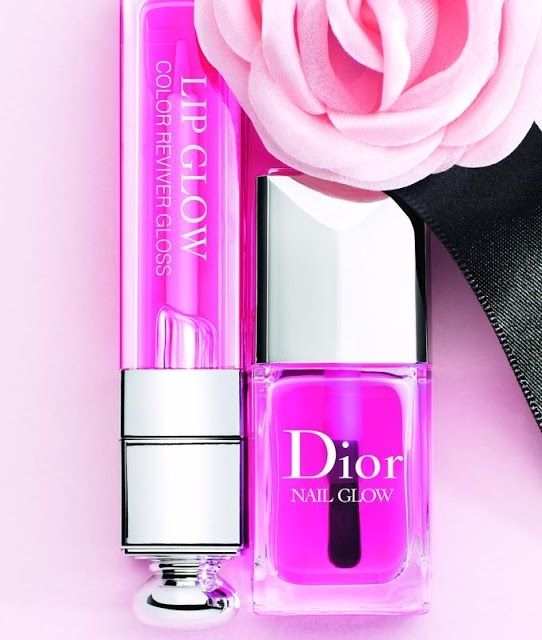 This is such a beautiful Spring make-up collection. So soft and natural! I would love to try these products. You will be able to buy this collection on the 23rd of January 2013.
What did you think of this collection?