Tag Archives:
summer
I haven't had a good summer this year! Holland is weird, it's always cold and sometimes hot for a day or 2. I am definitely going to a hot country next summer
I made this nail art before on my old channel MattaniE, and decided to upload a video on the Creativenailart channel. I was so happy when I was able to do this design about 2 years ago. It's not that hard at all!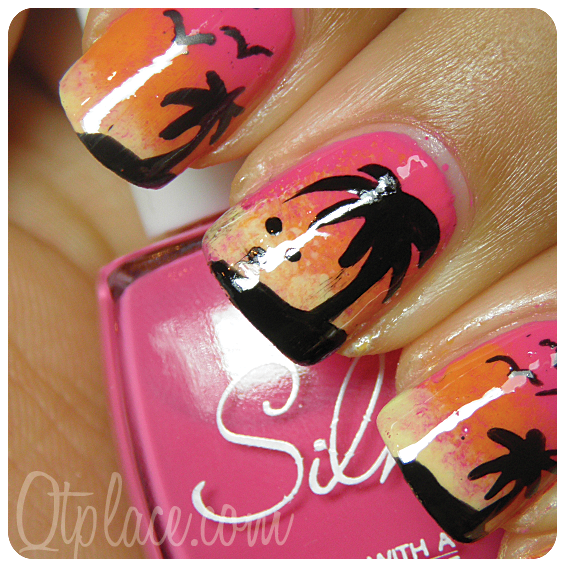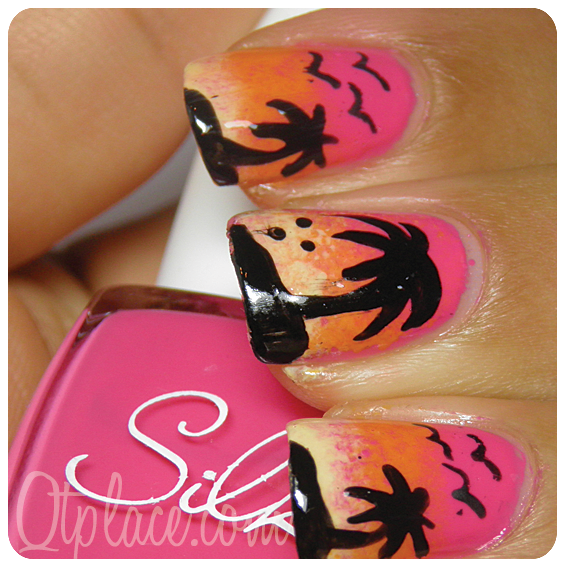 You can use any colors you want for this design. You can even use blue and purple colors for the evening look. Be creative
You can get the whole nail kit at silkypolish.com Trust me! the products are very good and the top coat dries very fast! Definitely worth it

I love Ombre and Dip dye. It such a cool way of wearing your clothes. They first started coming with dip-dye and ombre hair. I have ombre hair myself, dark brown going to light brown for about 2 years now and I still love it :). I found some cute inspirations! You can buy a lot of dip dye clothing online, but you can even make it yourself. There are a lot of dip dye tutorials on youtube which is very easy to follow. You can dip dye anything you want!
Loving this trend
-Advertorial- Pastel colors are one of the hottest fashion trends this season, and this is certainly something which you can also incorporate into your nail designs! If you're keen to find a subtle way to work this trend into your summer look, then using pastel polishes can be ideal. Here are just a few hints and tips on how to wear this summer style.
Firstly, it can be well worth investing in one or two opaque pastel polishes. These tend to be more effective in demonstrating this trend, as they are a little more obvious than traditional translucent styles. This means that not only will you notice your nail color when you're texting on your cell or playing online foxy bingo, you nail color will also be noticable to others, even from a slight distance. You can also help to highlight your pastel polish by choosing a shade which contrasts slightly with your clothes. For example, if you are wearing a peppermint-colored top, then why not try contrasting with candy-colored pink nails, or a sugary lemon shade?
Apply at least two coats of your chosen polish in order to achieve a striking, bold effect. In order to really tap into the pastel trend, you should try and use shades which are as light as possible, in order to achieve a sweet and sugary look. The good news is that this is a style which works well on all nail shapes and lengths, as it is most effective when used as a simple block colour. That said, pastel shades also work well if you're keen to use the marbling effect – see my tutorial on how to do this without using water technique.
Another great addition to this style is the use of a matte top coat. Like glossy top coats, this will protect your nails and help to make your polish last, but without the added shine.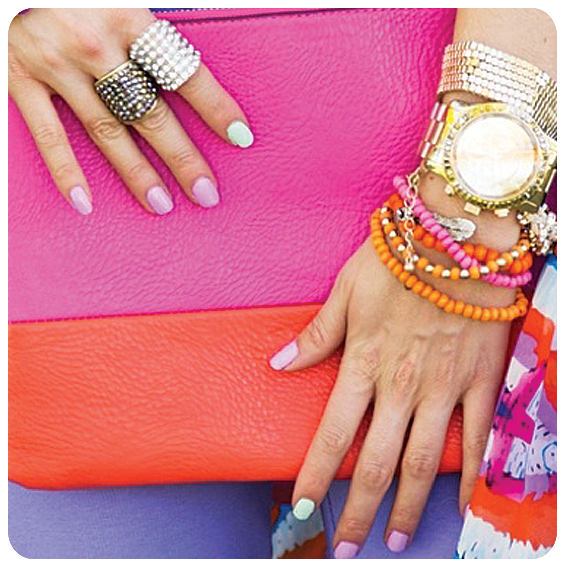 Do you like using pastel nail polish?