KOH is coming with a beautiful new limited edition collection! This collection has 6 nail polishes inspired by the four elements earth, water, fire and air.
I find KOH a very good nail product. I was most excited about Cloudy because not all white nail polishes are good, most of them come out very stripy.
I used 2 coats on all swatches.
KOH Mediterranean Sea(water) is based on water. This is a calm and beautiful nail color. I like that KOH gave it a green tint instead of blue. People always think that the sea is blue, but most are also green going to turquoise.
KOH Leaf is a green/lime color based on the leafs(earth). A lime color with a tint of shimmer. I am not a fan of shimmer nail polishes because most of them come out very watery and not pigmented at all. KOH leaf was more pigmented than most sheer polishes.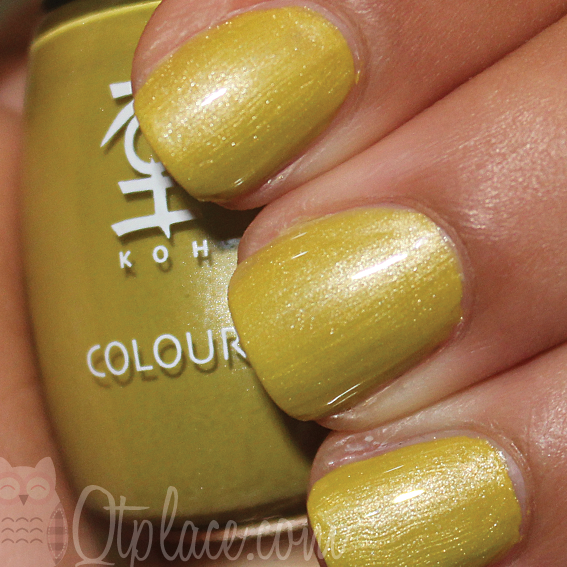 KOH Heavenly!(Air) is my favorite from this collection. I love nude nail polishes and I love this nude color with a tint of pink added to it. This nail polish was perfect with 1 coat.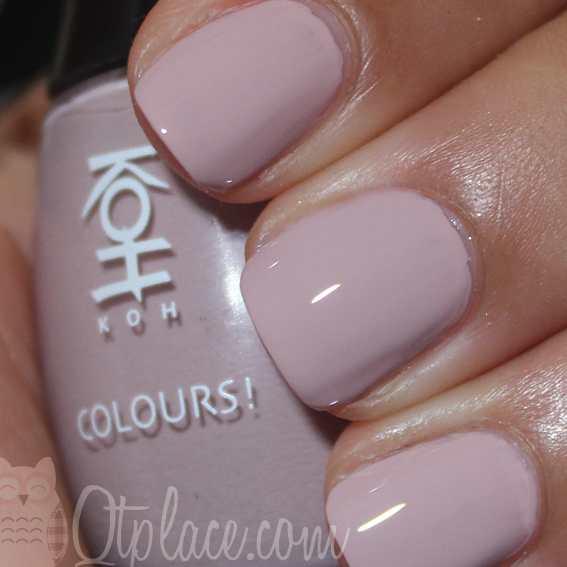 KOH Fire! Is such a beautiful glitter nail polish. I like the name for this nail polish. Fire has a lot of different colors. Most people describe it as red and yellow. But if you look closely, it has more colors.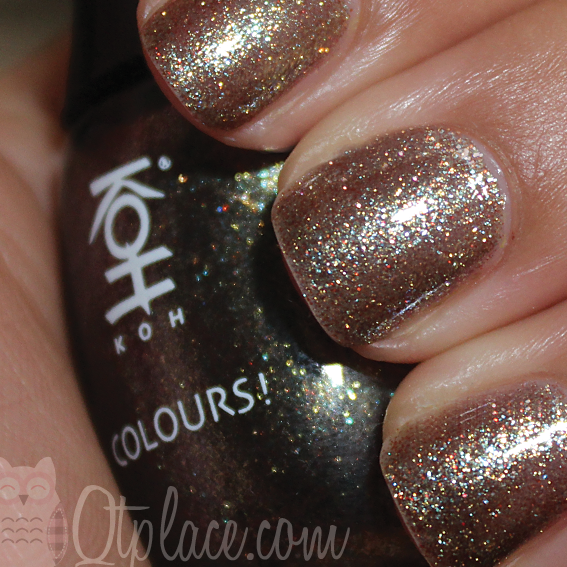 KOH Earth! is a brown/taupe color with shimmer and tiny glitters. A beautiful earthy color.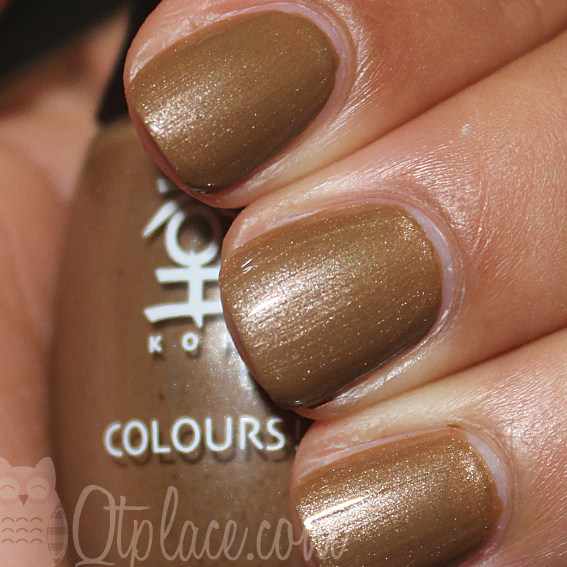 KOH cloudy!(air) is my 2nd favorite from this collection. I was so in shock when I used this nail polish. I only had to use 2 coats for this nail polish. A beautiful white color with glitters and a tiny bit of shimmer. This is my new favorite white nail polish 🙂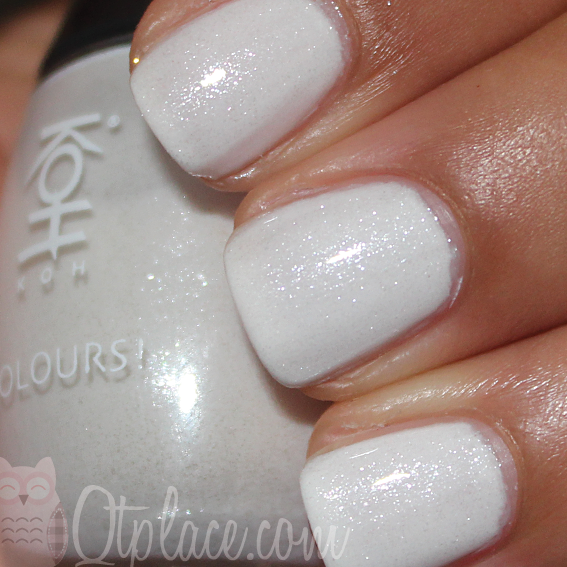 I love the new KOH collection. Everything is so pigmented. You will be able to buy this collection on the 1st of May 2012. Check out  the KOH website for more info. Nail polish costs  14.95 EURO each.
What did you think of the collection?