This is a totally new brand for me! You probably think, BYTCH?! WHY BYTCH? well BYTCH stands for: "Be Your True Creative Heroine". I found this nail polish name so unique that I really wanted to test them.
Naming of BYTCH:
Nail the B.Y.T.C.H is more than just a novelty nail polish line. We would like to think of it as our own little movement. There are so many ways of labeling ourselves in today's society. Some labels are frowned upon and some are empowering. We are definitely all about empowerment and positivity. Nail the B.Y.T.C.H wants our consumer to Be Your True Creative Heroine. This allows us to take a hard look at the label of being a bitch and the negative connotations thrown out so freely and extract its venom. Fashion, cosmetics and even music help us define who we are in the world down to the smallest of details. Why not the color of our nails? Nail polish, nail art and design have always been an important part of any fashion trend. This is why we are supplying the perfect instrument for Being Your True Creative Heroine without being offensive. Hummm…We are some clever little Bytches aren't we! Choose from our palette of nail lacquer that grants you an opportunity to be bold and true to your inner heroine. You decide which B.Y.T.C.H to use as your mode of self expression.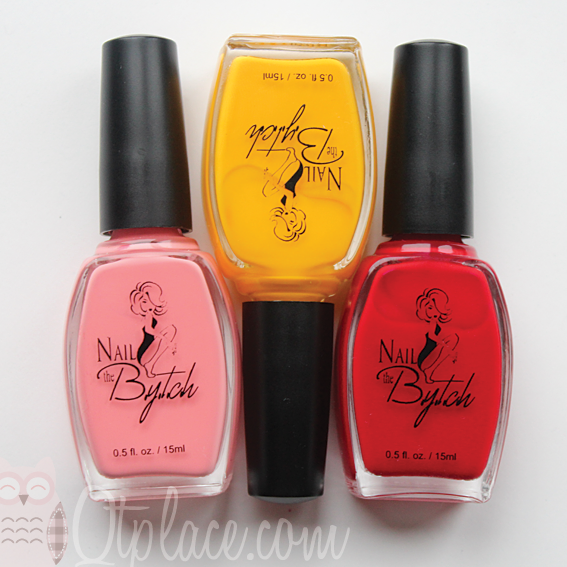 All Products are 3 Free
Toluene, Formaldehyde and Dibutyl Phthalate (DBP) Free. This means our nail lacquers do not contain the harsh chemicals and toxins that can cause health and environmental damage. We care about our consumer and are safer than other brands that use these chemicals. We are some tree hugging Bytches! They are flammable! You should always keep polish away from children and animals!
Our products are manufactured in the U.S. and provide top quality results.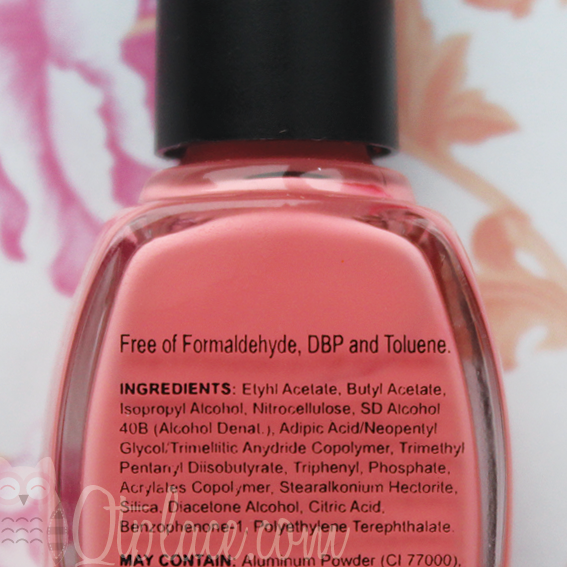 Cup my cakes is a beautiful warm but light looking pink color.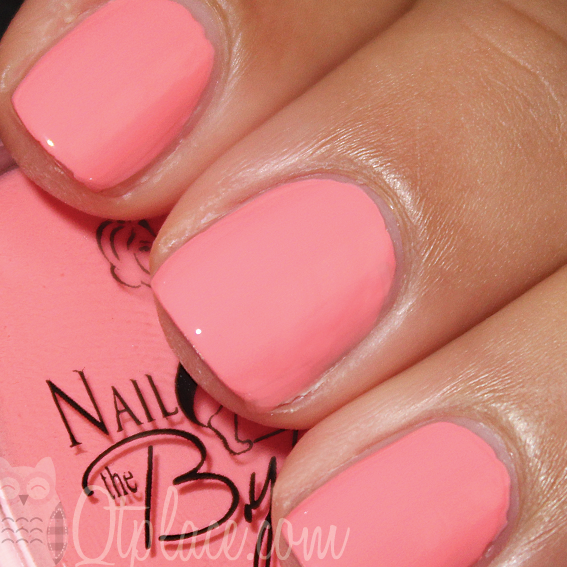 Not ya honey, honey! is definitely a honey looking nail polish color.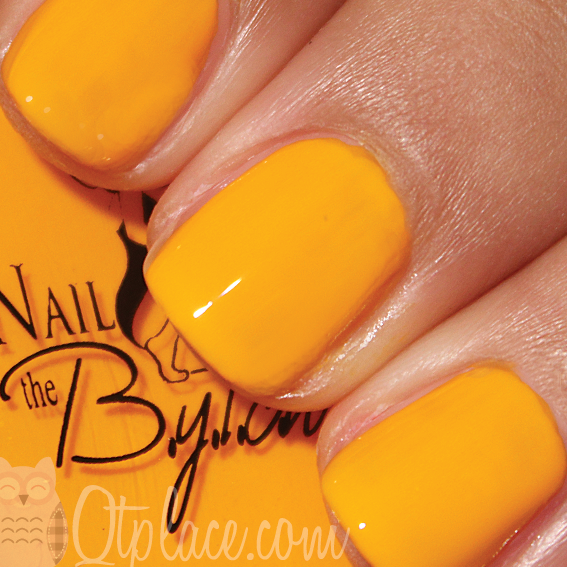 Lick-or-ish Bytch is a regular red nail polish color with a tiny tint of dark nail polish.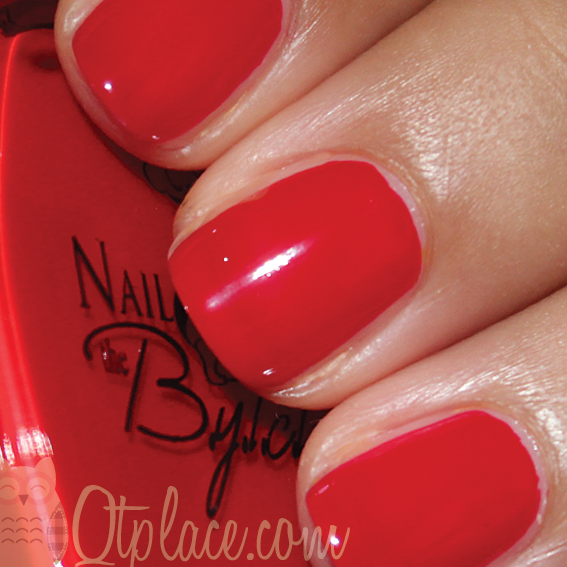 All nail polishes where easy to use. It already looked good with 1 coat but decided to use 2 coats. BYTCH nail polish costs $6.00 each. Go check out the online shop. If you are outside the USA, you will have to email BYTCH for the shipping costs to your country!